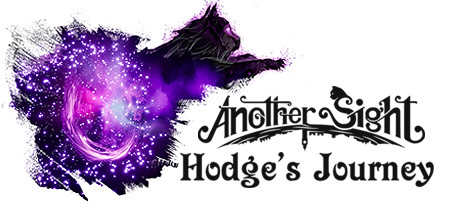 GAME DESCRIPTION
Take control of Hodge the cat in a brand new, stand-alone prequel story in Another Sight – Hodge's Journey.
This new stand-alone adventure puts players in the paws of Hodge as he journeys to rendezvous with Kit at the start of their adventure.
Tackle new platforming challenges using Hodge's nimble feline skills to solve puzzles as you uncovers new mysteries about Hodge as he travels between the world of dreams and the world of the real.

GAME FEATURES
A New Perspective – Discover what leads Hodge to discover Kit at the start of her own adventure in Another Sight and the events that happened just before Kit loses her sight.
Stand-Alone – Enjoy the prelude to Another Sight in this new stand-alone adventure that you can even play without the main game.
Pure Feline 'Cation' – Enjoy a new short adventure where you are placed in the paws of only Hodge the cat! Climb, jump, meow and purr your way through a new mysterious story.
TRAILER
PLATFORMS
(C) 2018 LUNAR GREAT WALL STUDIOS. All Rights Reserved.